It was four years ago that my dad, at age 76 set off on a group bicycle trip across Canada. He had planned, trained and packed for it months in advance. What none of us prepared for, was for him to be three quarters of the way through the trip, and get hit by a pickup truck. After many surgeries, months of rehabilitation and years of recovery my dad celebrated his 80th birthday with us this year. He is an amazing, tough, intelligent, generous, man, husband, father and grandpa.  We are all incredibly grateful that he pulled through it all, a little worse for the wear, but he is now 80! Our family learned some valuable lessons along the way, which is what drew me into Co-founding GYST with Chanel and Phil.
I wanted to personally introduce our third installment of 'The GYST of It' and highly encourage all of you GYST'ers to take some time to follow these 4 GYST Tips for Summer. They will make your summer adventures more organized, and also to prepare and protect your families no matter what happens.
Come on, you've got this!
Cheers,
Jessica Ostrow, GYST Co-founder & CEO
---
#1 Leave the kids behind with peace of mind
A vacation is a top trigger that motivates parents to get their will and estate planning done.
Headed out of town without your children? First, congratulations. Second, don't wait until the last minute to realize, "Oh sh*t, we never finished our will!"
Almost every attorney we know has received a call from anxious parents going on vacation (or from the airport!) realizing their will or living will isn't done.
Learn how you can do it anywhere online, it takes under 30 minutes to complete a basic one. Then get it notarized, and make sure you share it with the right people.
With your estate plans in place, you can head off on your vacation stress free. Well, maybe those TSA lines will be a little stressful…
---
#2 Don't forget insurance!
Do you have life insurance? Our friends at PolicyGenius make it easy to get quotes from all the top providers. Yes, this is a plug for PolicyGenius, but we think they do a great job providing you with the information you need to choose wisely. If you have questions, read our guide covering all things insurance.
"People spend a lot of their hard-earned money on insurance, so understanding and obtaining it
should be easy, right?"
Jennifer Fitzgerald, CEO of PolicyGenius
Not sure if you need travel insurance? Check out this review of the best travel insurance for 2016, what to look for, why you might want it and some of the best options to fit your travel needs from Simple Dollar.
"Whether you're dealing with an unexpected illness, a death in the family, or a lost suitcase, all of these scenarios have the potential to cancel or ruin your travels."
Saundra Latham, writer for The Simple Dollar
---
#3 Pull together your family digital details
Getting all of your account information and passwords assembled in one place can seem overwhelming, but any task will feel easier if you can break it down into simple steps. We have created The GYST Digital Details downloadable checklist, with a sample of accounts and details to track.
---
GYST TIP: Pick 5 accounts each week to track down. By the end of summer, you'll have listed over 60 accounts! Imagine if you get your family involved in organizing these for your parents.
---
#4 The GYST team's favorite travel apps
We asked each GYST team member to share their favorite travel app with you:
"Wunderlist keeps all my must-reads and to-do lists with me wherever I go." – Chanel, Co-founder
"When traveling, I like to use Glympse to share my location so family and friends can see exactly when I'll arrive and know if I'm having car trouble or stuck in traffic." – Chip, Lead Engineer
"Google Maps has an awesome offline mode that saved my family from being lost in the Alps." – Jessica, CEO and Co-founder
"At home or away I need to know if the Breaker of Chains and Mother of Dragons is still as badass as ever, so I always keep HBO Now loaded on my phone before a family trip." – Phil, Co-founder
---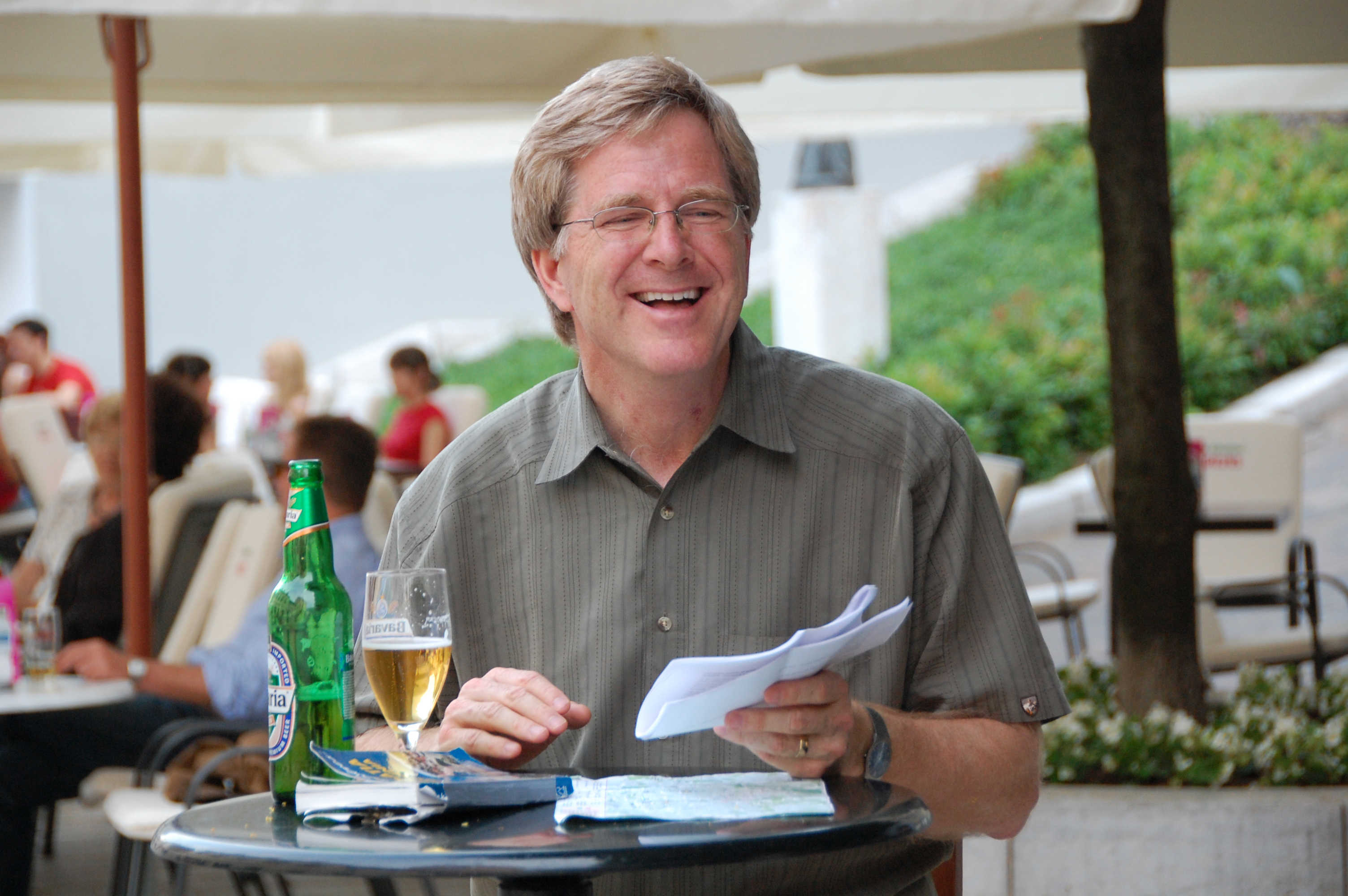 GYST TIP: We all recommend Rick Steves's, Best Smartphone Apps for Travelers, with a list of great apps for every kind of trip.
---
We'd love to hear from you!
Have a great tip you want to share with other GYST'ers? Have something you'd like us to research and feature on GYST.com or the next The GYST of It newsletter? Please email us at hello@gyst.com.
Happy Travels!
The GYST Team